Dedicated to my friend and illustrator Raja Schwahn-Reichmann, who provided worthwhile insights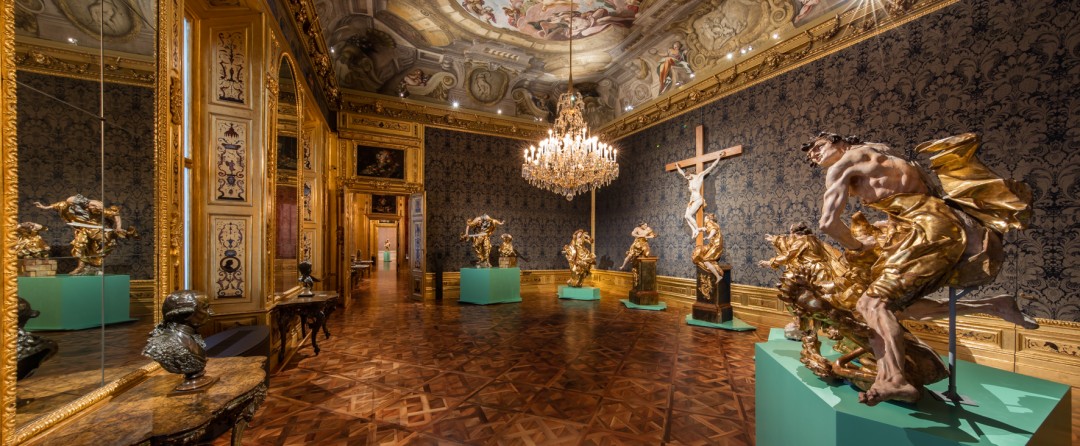 At the Winterpalais of the Belvedere there currently is an exhibition revolving around Baroque sculptor Johann Georg Pinsel. Whilst his biography largely remains obscure – he likely was of German or Bohemian descent, he worked in Red Ruthenia/Lvov which had a vivid cultural life and art scene at that time, and he died 1761 or 1762 presumably at the age of around 40 – and many of his works were destroyed during the anticlerical Soviet era, the radiation of his genius will remain alive and well. Genius is transgressive, explosive, protuberant, aiming at the transformation of forms, alongside invisible dimensional axes, to reveal inner truth. Whilst in perfect stasis and undifferentiated in the spheres he inhabitates his apparition seems flamboyant and extravagant in the man´s world. And so Pinsel´s sculptures carry a (usually paradoxical) expressiveness concerning pantomime and, moreover, dress, with their dresses flushing, folding and unfolding into the infinite, hyper-protuberating, highly exaggerated. One of the most striking impressions/revelations you get from the exhibition is Abraham´s oceanic beard. Needless to say, in the richness of Pinsel´s vision, artistic integrity and artistic force there is the anticipation of expressionism and even abstraction (notably when he depicts folds in dress as geometric shapes with a little unevenness carved in). Metaphysical convulsions. Ringing from the heavens.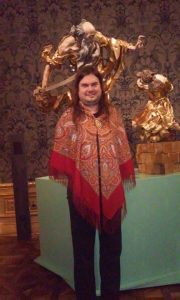 In the exhibition there are also some paintings by Franz Anton Maulbertsch (1724-1796). Fuseli hailed Maulbertsch as a "fiery genius", but critisised lack of historical sense and execution. Such a reflection may come from the perspective of Classicism, Maulbertsch however was the final climax of Baroque painting and therefore, somehow, consequently, a loner who could not be style-forming in a direct way (but he has been so in an indirect way, Kokoschka relied on him). Technically and artistically his work revolves around the question and the interplay of colour, light, darkness and the shadowy realms. You have a lot of phantasy in his paintings and semi-paradoxical juxtaposition: Maulbertsch was able to see the phantastic in the natural and vice versa, ahhh, the versatile intellect and sensuality <3 Metaphysically, you seem to have captured the depth of reality (and religious higher reality) via pronounced contour and colour in the foreground and suggested dissolution linked to the background. Maulbertsch´s signature was a thistle – a plant that is thorny and a misfit, but lasting and undestroyable.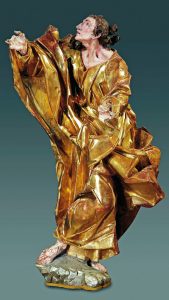 Though Maulbertsch was, in general, respected and acclaimed during his lifetime he was denied becoming a professor at the academy. Reasoning was that his transgressive, rule-breaking genius would do more harm than good to the students, and that is likely correct. Geniuses usually are fascinating and enriching, but not actually good teachers. How should they be good teachers when students are interested in answers to questions, but the genius is interested in questioning the answers once he provided them, therefore seemingly permanently collapsing over himself, in stasis? How should tradable forms or textbooks materialise, based on stability and rationality, when the genius lives in a state of meta-stability and is meta-rational? The genius will usually seek a kind of socratic dialogue and will, due to lack of congeniality, solipse into a difficult to decypher socratic monologue. Communication is impaired. This is often difficult to bear for the genius, and for others.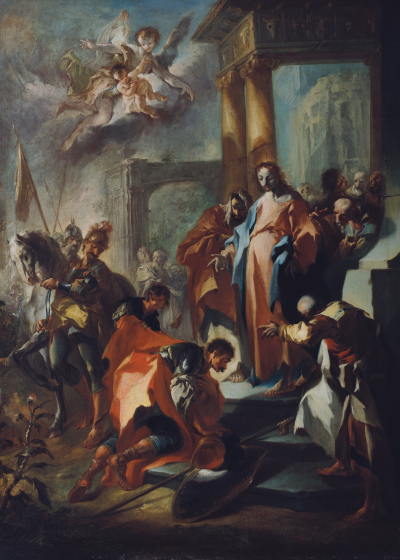 I don´t want to sweep it under the table that Maulbertsch´s paintings did not immediately strike me that much at first glance at the exhibition, also since I was more focused on Pinsel. I had never heard of Maulbertsch before and I found his paintings, though idiosyncratic, a bit irritating. Though that´s what they actually are and I did not have a lot of knowledge about Baroque painting before it tought me a lesson in humility I shall never forget. I did not recognise a fellow genius on the spot and his magic had to be explained to me! (However I bought a book about him and borrowed a big, comphrehensive, a sort of ultimate book about him at the library afterwards.) Remember that Otto Weininger, who probably was the greatest genius of all time and had the most penetrating (though occasionally misguided) intellect and intellectual empathy of all said, that the philospher needs to refrain to think that the symbols of the artist may easily to be deciphered. In trying to do so, the philosopher needs to be careful and prudent. I also don´t want to sweep it under the table that Maulbertsch remains a bit of a mystery to me, genius means objective subjectivity, in the case of Maulbertsch the subjective element seems to dominate excessively above the objective element (but that´s what easily may be the fate of the late comer in an era). Despite that it may be that I will happen to take a look and study the paintings of Maulbertsch more often than those of, for instance, Titian. I also find Maulbertsch´s depictions of Mary´s ascension to heaven cooler than that of Titian, and his Mary more gracious and lovely (unfortunately I could not find a lot of them on the internet).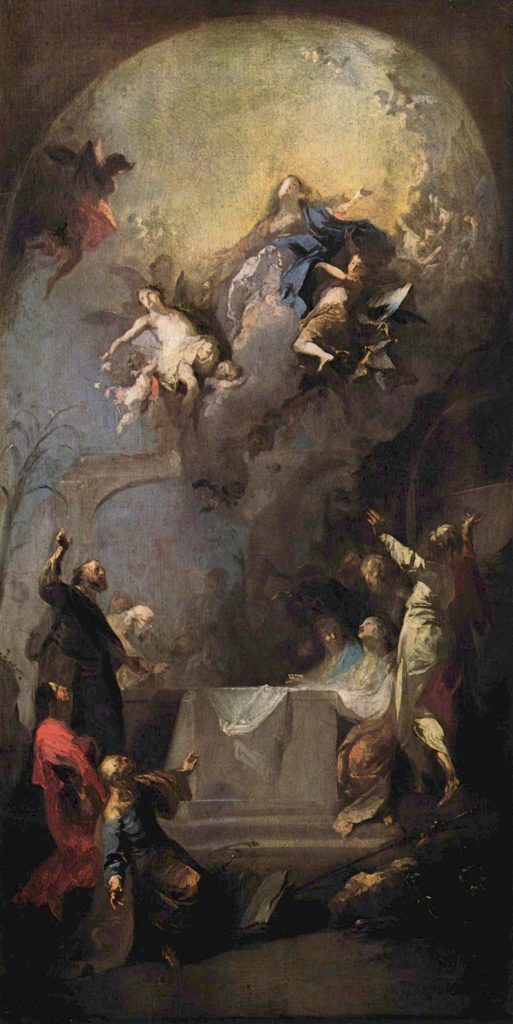 UPDATE 03012017: I made some pics of Maulbertsch letting Mary ascend to Heaven out of a book, Hallelujah.